Essays by Ekowa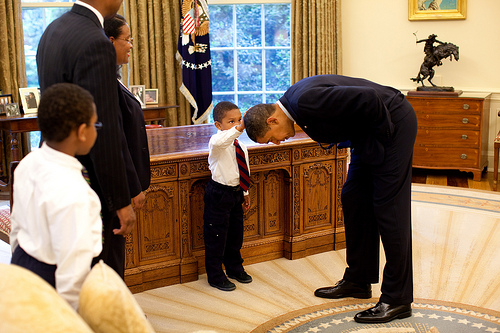 <![if !vml]>

<![endif]>
There is nothing in the world greater than love. But peace and hope run a good second. Today, whatever day you read this, we must find hope. For so long we have done things according to disaster, despair and dread. We have looked to fear and mistrust to rule our lives. We have seen the "other" in people and instead of seeing god. When we don't see the divine we end up seeing hatred, envy, strife.
Somewhere, somehow we need to turn the tide. I have tried in my essays not to alienate us, but to state the truth in order for those on the bottom to rise to the top, and those on the top to understand their position, and make room for their brothers for all our sakes.
Face it people, we have a president who is half American and Half African. Most of the 45 million black folks in America can state the same thing, albeit our conception in enslavement was not through marriage.
The problems that have arisen from the election have caused this country to rear the ugly head of racism for all to see. Now, instead of calling him a nigger, they say he is "the other" not legitimate, a socialist, communist, fascist, Hitler. This doublespeak for "He's a Nigger and we can't be ruled by THEM" should be condemned. Why is it allowed to go on?
"Evil triumphs when good people do nothing."
So where are all this good well meaning folks that sang Kum Ba Yah at Grant Park? Where are all those people that whispered to me" I'm voting for Obama" when I walked the aisles of Trader Joes looking for Rice Milk? What happened to hope?
We all knew we'd been out of whack financially as a country for 30 years. I felt it, but the folks on the bottom always felt the earthquake rumbling. We felt the drug epidemic first, then Aids, job loss, and now home foreclosures. We had hope, even when we were redlined, sick, first to be fired, and our children suffering from drug addiction. We still had hope! We prayed and cried and prayed some more. We did not get violent. We just kept on praying. We kept hope alive in us.
So now things are bad for white America and Europe. Jobs are gone and you are suffering along with us. Do you have to have a scapegoat?
STOP!
Don't waste this opportunity because things look bad. Don't turn and run back to prejudice, hate and fear. The teachings of Christianity says we should respect authority and God is the one who ordains the King. Why is it so different if the King is Black?
Well, people this is our test. Will we all look up and see hope, or miss the boat as a nation, people and world? For all those who believe in Christian tenants, please do not forget the Golden Rule. Please do not forget to love thy neighbor and care for those who are the " least of these." Has greed and fear made us forget what manner of people we are?
"If I speak in the tongues of men and of angels, but have not love, I am a noisy gong or a clanging cymbal. And if I have prophetic powers, and understand all mysteries and all knowledge, and if I have all faith, so as to remove mountains, but have not love, I am nothing. If I give away all I have, and if I deliver up my body to be burned, but have not love, I gain nothing.

Love is patient and kind; love does not envy or boast; it is not arrogant or rude. It does not insist on its own way; it is not irritable or resentful; it does not rejoice at wrongdoing, but rejoices with the truth. Love bears all things, believes all things, hopes all things, endures all things.

Love never ends. As for prophecies, they will pass away; as for tongues, they will cease; as for knowledge, it will pass away. For we know in part and we prophesy in part, but when the perfect comes, the partial will pass away. When I was a child, I spoke like a child, I thought like a child, I reasoned like a child. When I became a man, I gave up childish ways. For now we see in a mirror dimly, but then face to face. Now I know in part; then I shall know fully, even as I have been fully known.

So now faith, hope, and love abide, these three; but the greatest of these is love."

As for me and my house we will keep HOPE alive too.
Blessings,
Ekowa
8/2009